Balancing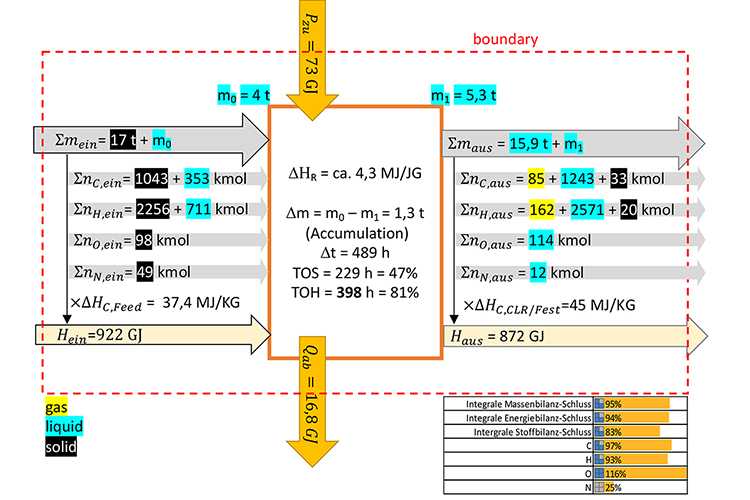 Material and energy balances must be drawn up for the assessment of alternative processes utilizing the potential in waste. Unfortunately, up to now there is neither a standard for the methodology of balance preparation nor for the definition of the boundaries.
CARBOLIQ is competent in the preparation of balances. Based on the existing operational and product data, integral as well as differential mass, material and energy balances are prepared. Statements on CO2 savings and life cycle analyses are derivatives of these evaluations.
Up to now, balance data are available for
the processing of standard RDF derived from MSW (post consumer)
the conversion of mixed production waste from multi-extrusion films (post production).
The experts of CARBOLIQ are available for professional discourse.
Links / References
Sphera BASF: Life cycle assessment (LCA) for ChemCycling™
CE Delft: Exploratory study on chemical recycling. Update 2019
eunomia reports: Chemical Recycling: State of Play
Ellen MacArthur Foundation: Mass Balance White Paper 2020